2020/10/19
Concurred by Yilan EPB, NianHung started to plan the new Slag Disposal Site for Lize Incinerator.
The Environmental Protection Bureau of Yilan County (EPB) built a Lize incinerator in Lize Industrial Zone in 1996. Occupied an area of ​​10 hectares, it can deal with the waste disposal capacity about 150,000 to 200,000 tons per year. Over a decade , the incinerator has not specially treated the bottom slag after incineration, so the Environmental Protection Bureau intends to plan a new slag disposal site. The contractor cooperates with NianHung to plan the screening and slag recycling equipment after waste incineration.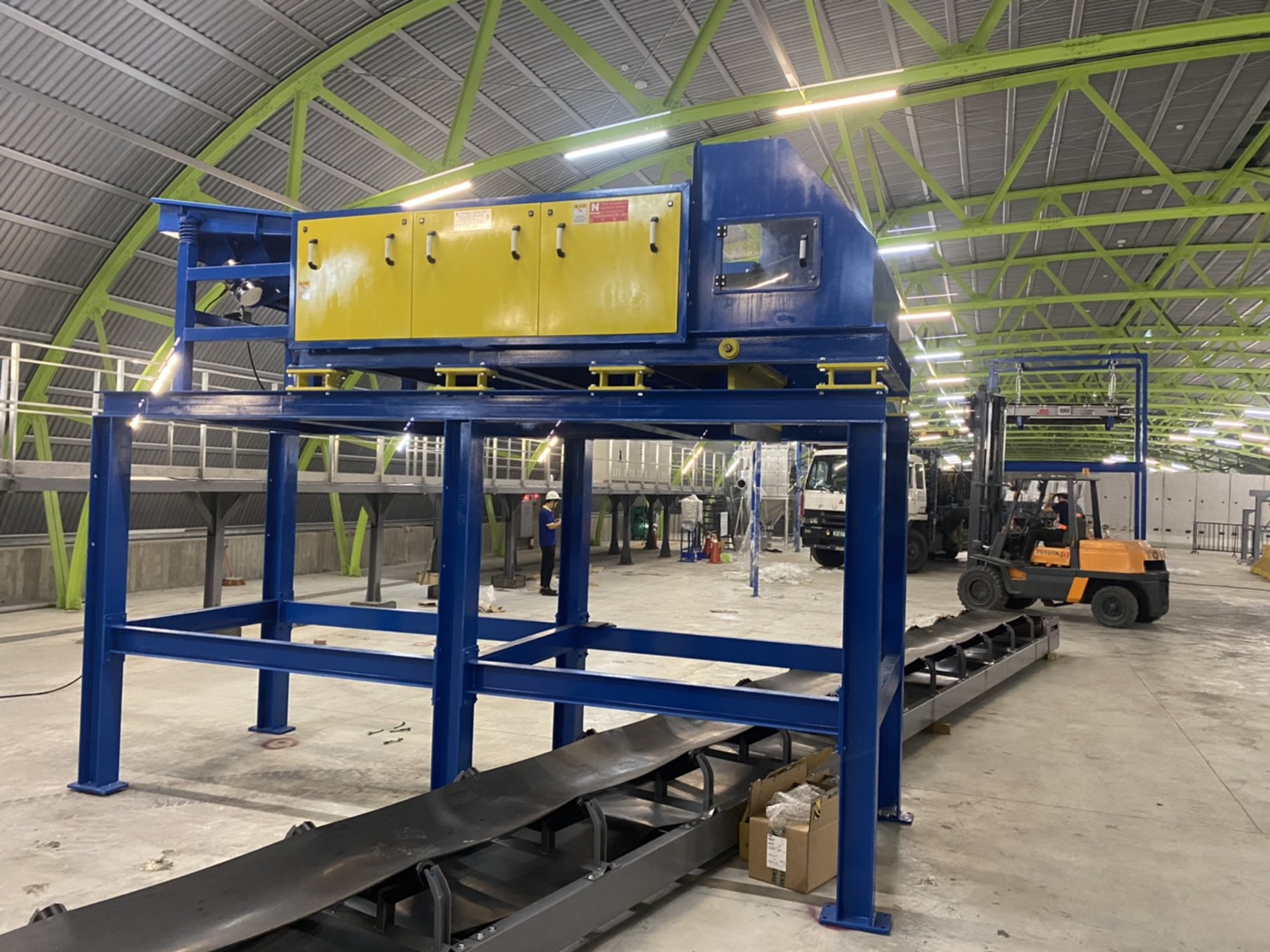 After evaluation by NianHung's professional team, the slag recycling production line includes Eddy Current Separators and Suspended Magnetic Separators. These intelligent environmental recycling equipment can first extract ferrous metals by a Suspended Magnetic Separator; then, the Eddy Current Separator can sort out non-ferrous metals. Not only can valuable metals be found from the burning waste, but also the cost of mechanical operation can be greatly reduced. NianHung also changed the channel steel to white iron to prevent rust in response to the operating environment of the incinerator.


Mr. Liu mentioned that NianHung has successfully done the planning for Huwei and Yilan incinerators. Plus the over 30-year-experience company own a large market share and reputation in Taiwan. He is especially impressed by the NianHung consulting expertise before the trading and the after-sale services. Originally, the EPB was interested in purchasing related equipment from overseas, but after the Secretary of Environmental Protection visited NianHung's factory and discussion from two parties, they were also willing to concur the recycling and sorting equipment which are 100% MIT (made in Taiwan).
This case has successfully demonstrated how incinerator waste can be recycled and reused efficiently and intelligently. NianHung's intelligent environmental recycling solution can save production and labor costs at the same time, and quickly recover equipment investment costs. What is more, it also solves the issue of not able to communicate with foreign manufacturers due to the pandemic limitation.