2020/11/09
How Magnetic Separation Machine Affect PET Recycling Industry
PET bottles have been widely used in beverage companies since 1984, but the concept of recycling was weak back in the day. All wasted PET bottles became useless garbage and could only be disposed of by incineration or burying. However, with the rising of the recycling concept, the recycling industry has become a vital role in Taiwan.
As a leading Magnetic Separation Machine supplier, Nian Hung has been providing diverse sorting technology solutions and work with the recycling corporation in Taiwan.
Non- Ferrous Metal Solution – Magnetic Sorting Machine
In PET bottle recycling industry, providing High-purity PET bottle flakes as renewable raw materials are a key factor to the PET bottle recycling industry. however, the recycling classification in Taiwan is not precise. Iron cans, aluminum cans, and other sundries of different sizes were often found in the recycling PET bottles. When all materials pass through the crushing system, they become countless fine metals that are difficult to sort, which greatly reduces commercial benefits.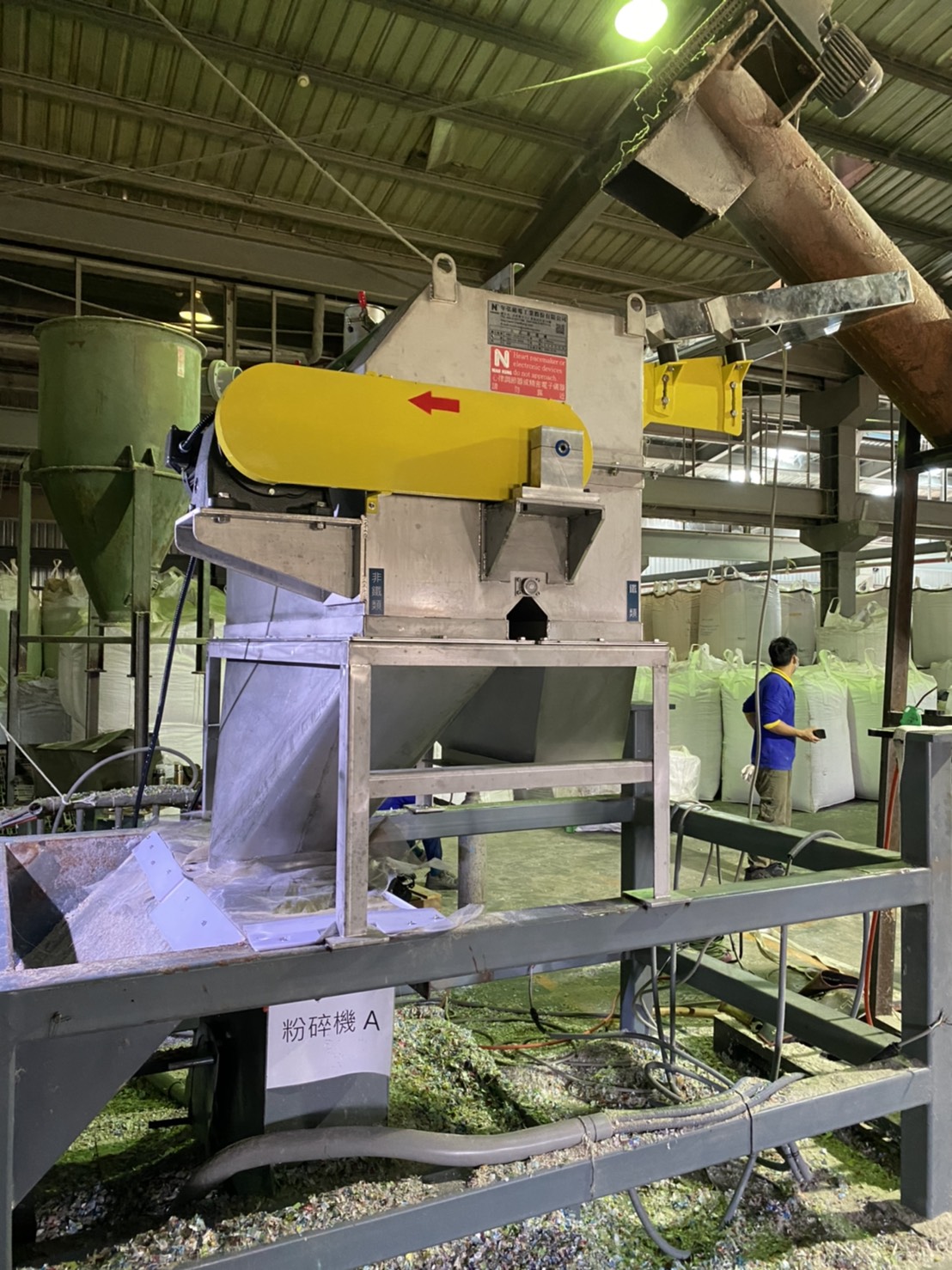 The Common Concept Leads to Cooperation
"Not only does Nian Hung team obtains rich design experience, but also professional service. We are grateful that Nian Hung provides eddy current sorting solutions to our company and hence increase processing capacity." praised by XXX Corporation, a recycling company in Tainan. They are suffering from the issues of metals sorting, their China-imported eddy current separator used to separate non-ferrous metals, but it was seriously damaged due to the small iron pieces in the raw materials. Its production capacity was greatly affected.
The Story Begins with a Maintenance Task for an Eddy Current Sorting
The Director of the recycling company seeks out help from Nian Hung for maintenance of their eddy current machine. Despite facing unfamiliar designs, Nian Hung technical team still completed the repair project with the most professional speed. What is more, to prevent the same situation, we planned a new Vertical Magnetic Separation Machine, with a stainless casing, at the beginning of its production line. The Vertical Magnetic Separation Machine can effectively sort out fine iron metals. The rust-proof stainless cast protects the internal mechanical core. With the aid of a vibration feeder, the throughput can be increased up to 5 tons per hour. The customer stated that the new invested machinery is stable and distinguished. It ensures the service status of Eddy Current Separator, increases the processing capacity; moreover, it discovers valuable metals from the raw material and improves the purity of the PET flakes. "These benefits motivate us to extend further cooperation with Nian Hung who would become the reliable sources for our company's production." Said by the Director.

Do not know what is the best solutions for my materials? Visit
MACHINE FINDER
and
MATERIAL TEST
to know find out the most suitable magnetic separators
Subscribe Sortinger YOUTUBE and find out more tested materials and updated equipment
View SUCCESS STORIES to find out how we design the best solutions for each industry.